Exhausters by Gardner Denver
Multistage Centrifugal Exhausters by Gardner Denver
Your central vacuum system keeps your plant safe, and your operators healthy and gives you peace of mind that the dust in the factory is being removed and not blown onto the rafters. And that is why you want a reliable system that is always there when needed.
Gardner Denver multistage centrifugal vacuum pumps are built as reliable as it gets. Heavy-duty cast iron design that has been proven to last. We still find systems that are still in operation that were installed in the 1950s.
Legends Equipment partners with Gardner Denver and offers the following Gardner Denver Hoffman and Lamson models. They are the heart of our systems and just another piece of the system to provide you with the best possible central vacuum available on the market today.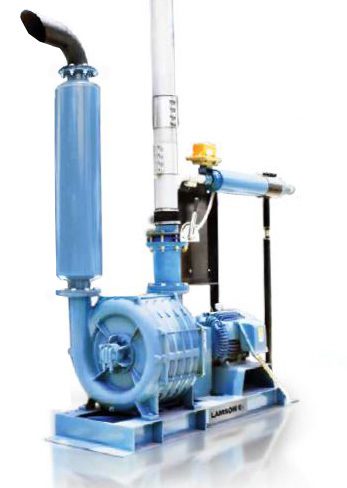 TurboTron Regenerative Exhausters
The Gardner Denver TurboTron is a regenerative, single-stage vacuum that offers a good vacuum for smaller systems (Four users and under). The unit is very quiet and runs smoothly.