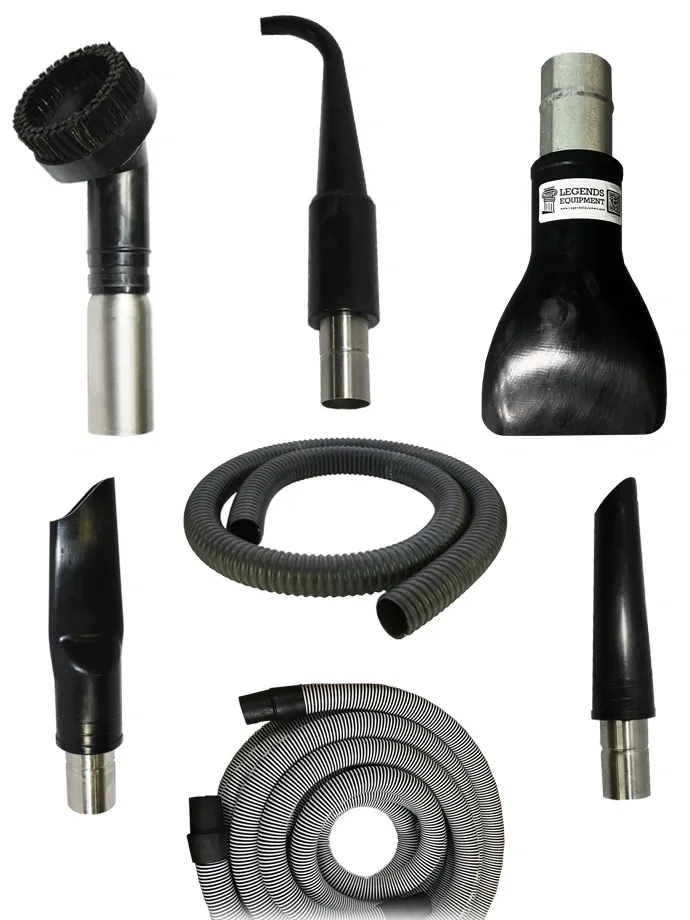 Tools are made of a heavy duty but light weight polethylene conductive copolymer.
Static dissipating
Surface Resistivity Level: 103 – 105 Ohms/Square
Temperature Range -40°F to 140°F.
Serrated edges and faces to ensure airflow at all times.
Zinc Galvanized 1-1/2″ or 2″ O.D. for hose connection.
100% Fiberglass extension rods are extremely light weight.
Explosion proof Div 2 rated.
Up to 50′ extension weight only 8 lbs.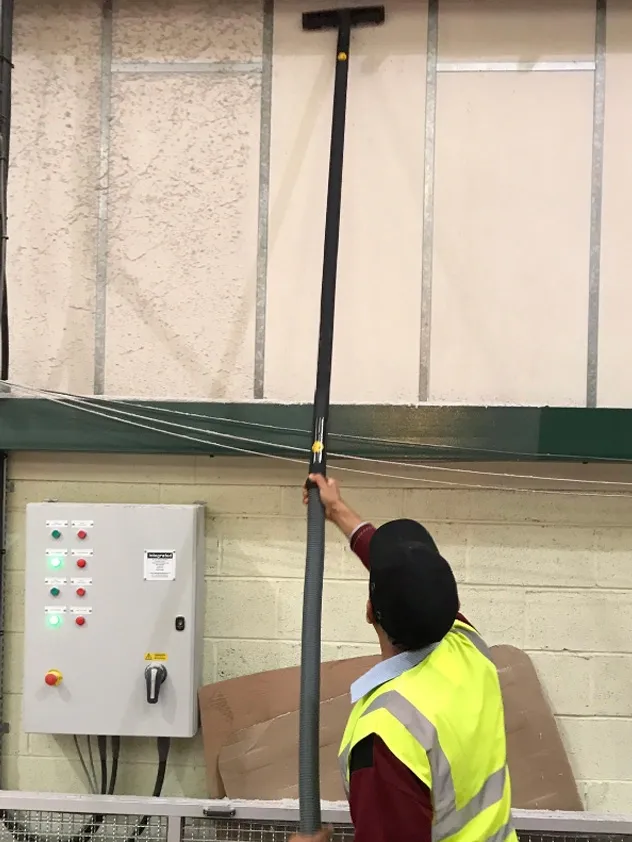 Standard Two Inch Hose and Tools
Two Inch Hose and Tools (pdf)
Two Inch Fiber Light Overhead Tools (pdf)
Our standard vacuum hose that won't crush and won't shock while being easy to use and handle.