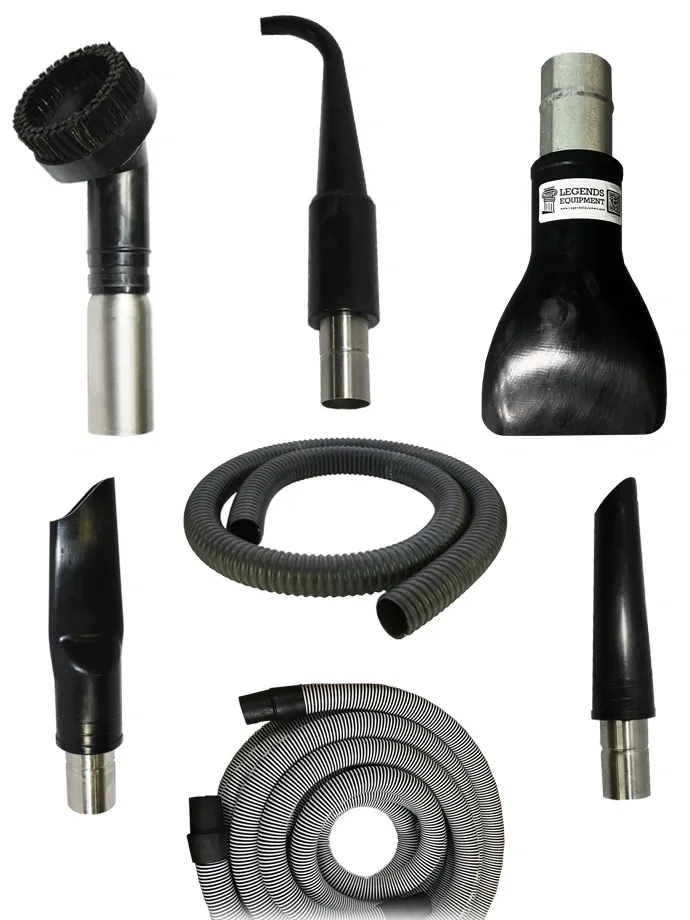 Tools are made of a heavy duty but light weight polethylene conductive copolymer.
Static dissipating
Surface Resistivity Level: 103 – 105 Ohms/Square
Temperature Range -40°F to 140°F.
Serrated edges and faces to ensure airflow at all times.
Zinc Galvanized 1-1/2″ or 2″ O.D. for hose connection.
100% Fiberglass extension rods are extremely light weight.
Explosion proof Div 2 rated.
Up to 50′ extension weight only 8 lbs.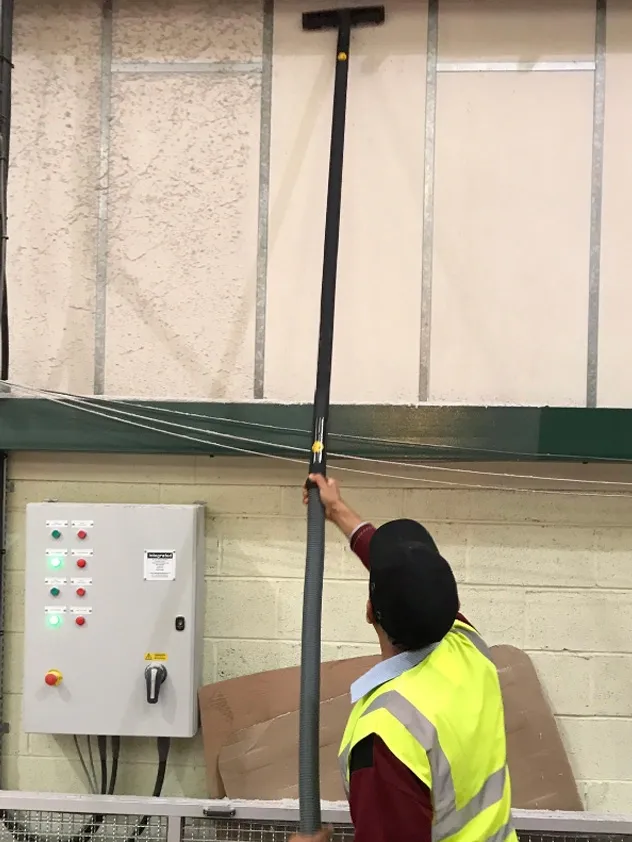 Hose and Tools Brochure (pdf)
Fiber Light Carbon Fiber Tools (pdf)
Our standard vacuum hose that won't crush and won't shock while being easy to use and handle.