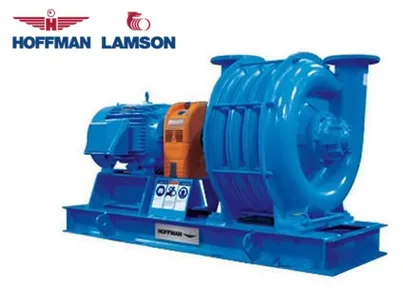 Gardner Denver Hoffman and Lamson Centrifugal Exhausters
Used for larger systems that need to handle a range of simultaneous operators. Nearly unlimited in size, these units are cast iron, robust and can handle 24/7/365 operation if needed.
Legends Equipment is the exclusive partner with Gardner Denver Hoffman & Lamson brands.
Regenerative vacuums units are ideal for one and two user systems. 5 to 25 HP depending on the system design.